The great outdoors
To fully appreciate the beauty of the Netherlands, you've got to explore the various outdoor activities that you can do that will offer you breath-taking sceneries, help you keep fit, or both.
If outdoor activities are not your cup of tea, that's perfectly fine too. You'll still be able to appreciate what the Netherlands has to offer, just check this guide on the best museums to visit in the Netherlands.
If You Want to Enjoy nature…
One of the first things that pops up into the mind when you think of the Netherlands is no doubt, the tulip flower. If you're crazy about tulips, Keukenhof park, also known as the 'Garden of Europe', may just be heaven. Located in the small town of Lisse, it is one of the world's largest flower gardens, where millions of tulip bulbs are planted each year. As tulip flowers are seasonal, the park is only opened between March and May annually.
Of course, if you just want to enjoy green scenery, you don't have to go far to find it. Plenty of Dutch towns and cities have parks that can be readily enjoyed. Pack for a picnic, bring a friend, or just go for a walk in one of them, and you'll have a good time. Vondelpark in Amsterdam is a wonderful example and definitely a place worth going to if you're in the neighborhood.
There are also various public gardens that have well-maintained flowers, trees, and shrubbery and can make for great scenery if you want to go for a walk. Prinsenhof in Groningen is one such place and is open for any visitor who wants to take in its beauty.
If you want something that focuses more on nature, there are also many national parks and forests worth checking out. There's more than 20 to be found around the Netherlands, including Weerribben-Wieden National Park, De Biesbosch National Park, Leidse Hout, and Vlietland. They're all perfect places to spend a day outside.
You can also go to the beach and have fun in the water or get a tan if the weather is up for it. The coast of the Netherlands stretches far, and there are many different places to go. The most popular one is the Scheveningen beach in South Holland, and it's worth checking out. There are also several lakes that are fit for bathing in and relaxing by.
Sports and Active Experiences Outside
If you want to get involved in fitness activities while enjoying nature, you can go hiking, running, or mountain biking. There are natural areas with proper paths made for each of these activities, so that safety is assured. A good place to do these is De Hoge Veluwe National Park, which you can enter if you buy tickets.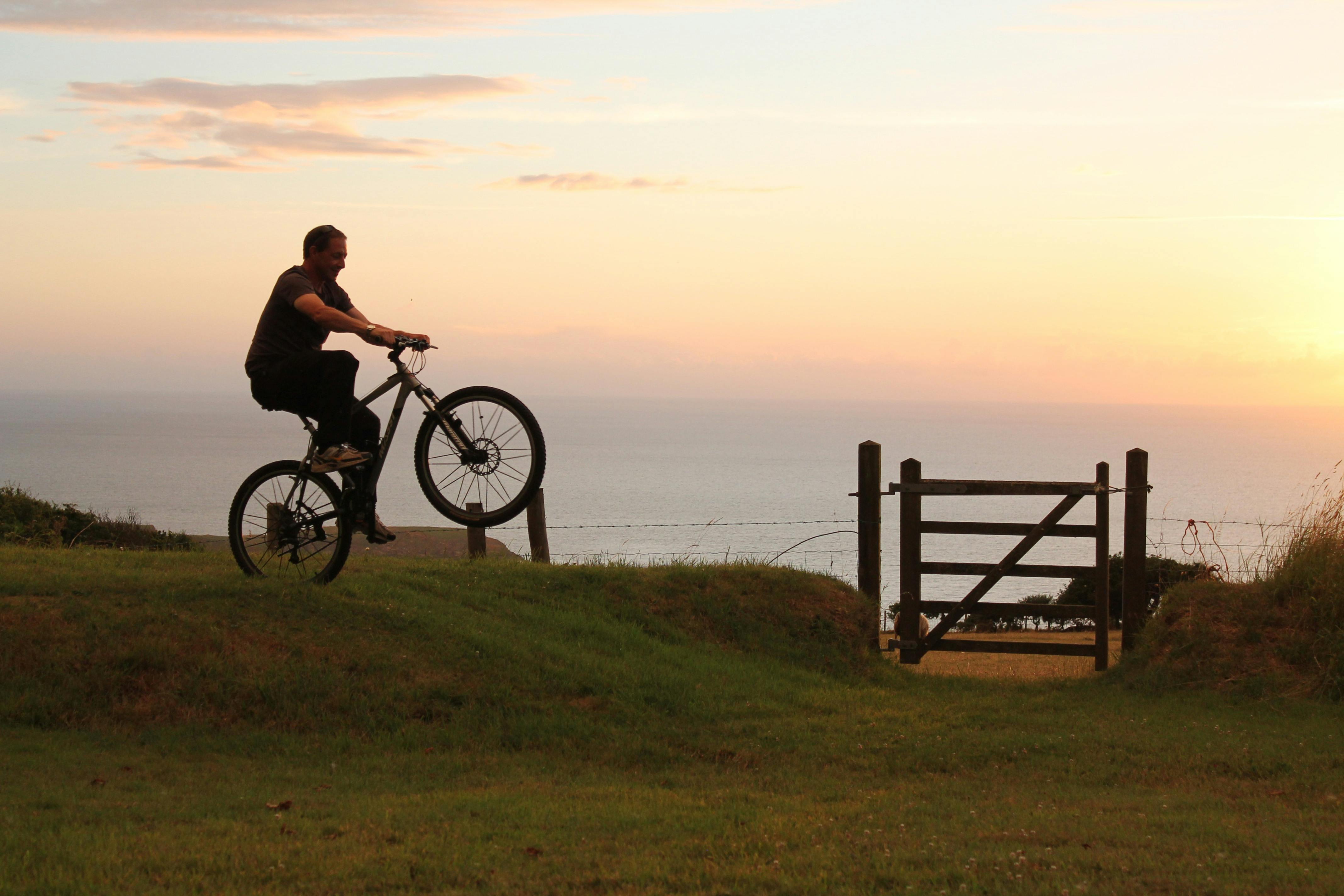 There's also a variety of different sports you can do outside. A fun one could be horse-riding, which is quite easy to try out, even if you're new to it. It's also not nearly as expensive as you would have imagined.
Water sports such as kayaking, rowing, and so on can be great ways to experience what the canals have to offer as well as get some exercise. If the weather is cold enough in the winter, you can also go ice skating on the canals.
Make sure to check out water sports opportunities near the coast too. Whether you're into jet skis, surfing, or diving, there's something to enjoy at the water when the weather makes it doable.
Special Events, Festivals & Theme Parks
Note: Keep in mind that many of the following events mentioned have been moved or cancelled this year due to COVID-19 regulations.
With some planning, you can also get some great experiences outside at specific events. There are many festivals held around the country, particularly music festivals. Mysteryland, ASOT, Best Kept Secret, the Amsterdam Dance Event, and Dekmantel are just a few of the ones you can go to, so check out what they have to offer near you.
For food lovers, there are also food festivals that will literally give you a taste of what can be offered in the Netherlands. These festivals can be centered around cuisines from all around the world and are worth checking out. Rrrolend Food Truck Festival is one of these, and it travels to many different cities in the Netherlands, so it may very well stop by near you.
If you want to involve in some physical exercise, there are also many events that are more active and require certain levels of fitness. Many of these give their proceeds to charity, like the Night of the Refugee, which is a 40km walk in South Holland that focuses on helping refugees in need.
There are also many spectator sports events where you don't participate yourself. The Dutch people are huge fans of football, and the games are thrilling to watch not just from home but especially at the stadium. Support your regional or national team and attend one of these games for a great time.
Feeling in need of an adrenaline rush? Visit one of the theme parks across the country! Among the many amusement parks in the Netherlands, popular choices include Efteling, Drievliet, Wallabi Holland and Toverland. Each park offers a unique entertainment experience with thrilling roller coaster rides, comical mascots, live shows are more.
Fully Explore the Netherlands
If you want to experience all of what the Netherlands has to offer, you have to go beyond the city you're living in. Visiting other Dutch towns can be a great experience as they each have something unique to them.
To start off your travel across different cities in the Netherlands, you could refer to our recommendations of places to visit in Amsterdam, The Hague, Rotterdam and Groningen.
If you're having problems planning how to get around the country, check out our guide on transportation in the Netherlands.
Did you find this article helpful?
Let us know if you liked the post. That's the only way we can improve.